Paris Service
Paris Trip Advisor Online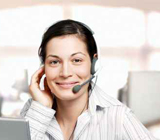 From: 75€
Unique Service in Paris!
Online Meeting with an expert!
Your are coming soon to Paris and have many questions about the city?
Let the experts of Paris help you prepare The perfect stay.
Plan your trip with the help of an expert of Paris.
You are planning to visit Paris soon and you wish you had a Parisian friend who could help you organise your stay?
Your wish is granted!
Options and Prices Paris Trip Advisor Online
1- Phone call meeting, 75€
For those who are more computer savvy and feel confident navigating unknown places, our service provides invaluable information, great ideas and possibilities that other tourists miss out on.
Preparation of your stay
- Your counselor will contact you by email and by phone.
- You will exchange ideas, options and possibilities at length, until you are satisfied.
The expert of Paris will elaborate a personalized itinerary based on your wishes.
Your itinerary
- Your counselor will send you by email your tailor-made itinerary.
- The itinerary will show, day by day, what to do, where to go, where to eat….
- Your activities will also be listed and when you arrive in Paris, you need only to follow your personalized planning.
The Genie will provide you with
• Information beforehand by e-mail and phone,
• Insiders tips,
• Recommendations and bookings for
- Excursions
- Restaurants
- Original activities,
• The tickets you need at public rate,
• A print out of your day by day itinerary,
• Assistance during your stay.
Details and prices Paris Trip Advisor Online
75€ for one hour
Availability and duration Paris Trip Advisor Online
Everyday
Booking and assistance Paris Trip Advisor Online
- Your contact in Paris will be happy to assist you during your stay and answer all your questions.
- He will also book all your tours and will send you tickets/vouchers at public rates.
- High quality service at all time.
- My Genie In Paris allows you to experience all that Paris has to offer
Other activities in Paris you might enjoy
---